Why does this always happen, you wait ages for an Infographic and then 11 come along at the same time?!

First up is this brillant, yes really, infographich called "How does Google Work?"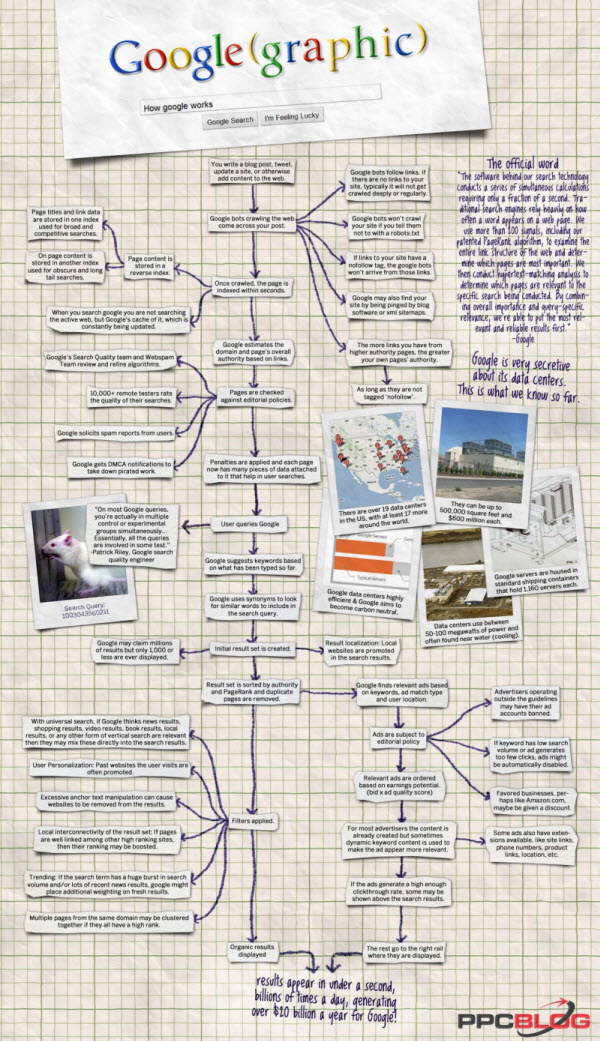 Infographic by PPC Blog
Then I stumbled across a set of not one not two, but
10 Social Media Infographics
and then just when I didn't think things could get any better I found a fantastic set of photos on Flickr from a company called
Intersection Consulting
I love this one entitled "
Anti-social etiquette
"
This entry was posted on Monday, 5 July 2010 at 21:36 and is filed under Google, Social Media. You can follow any responses to this entry through the RSS 2.0. You can leave a response.